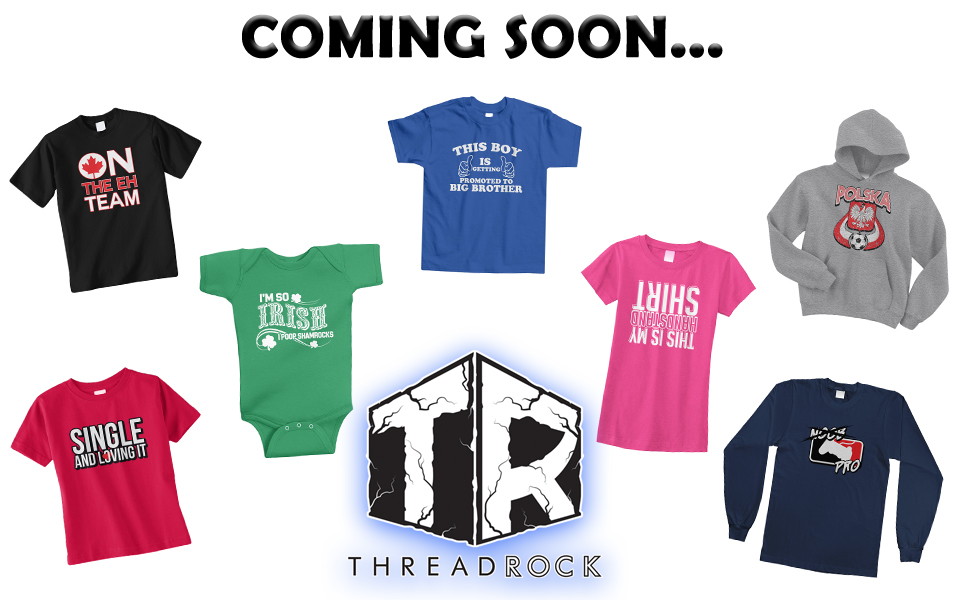 Threadrock is Getting Younger
Stay Tuned to Threadrock.com for a completely revamped line of inventory focused on the future. Generation next needs some cool threads and we're here to give it to them. Our clothes will focus on youth, toddler, and infant apparel with a fun set of new designs, many of which are exclusive to Threadrock. The future is exciting, and we're happy to bring it to kids everywhere!
For a sneak peek of our new youth line, please check us out on Amazon!
Note to current customers: Don't fret, all recent orders are being processed and shipped on our normal schedule.